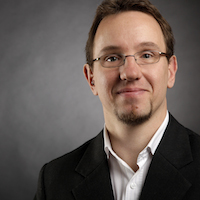 Born in the south-west of Germany I am happy to be a citizen of the beautiful city of
Dresden
which is located in the eastern part of Germany. Here I have studied and I am currently working as a postdoctoral fellow at the public research centre
Helmholtz-Zentrum Dresden-Rossendorf
which is attached to the
Technical University of Dresden
.
My research focus is on medical imaging, in particular
positron emission tomography
. I am interested in development of motion compensation techniques to improve the imaging of this functional imaging method. In addition, as my background is computer science I am also interested in development of graphical user interfaces and multithreaded programming in general.
research ››
Apart from that I am involved in development for the
never dying
Amiga platform. Beside some smaller projects I am the current lead developer of the open source email client 'YAM' (
Yet Another Mailer
). Furthermore, I am an official
AmigaOS4
developer and responsible for various components of this new incarnation of the old Amiga operating system.
dev ››
Otherwise, if you want to know more about my background have a look at my cv. Furthermore, feel free to contact me in case you have questions or comments. ››
Enjoy your stay,
Jens Maus (Langner)





---